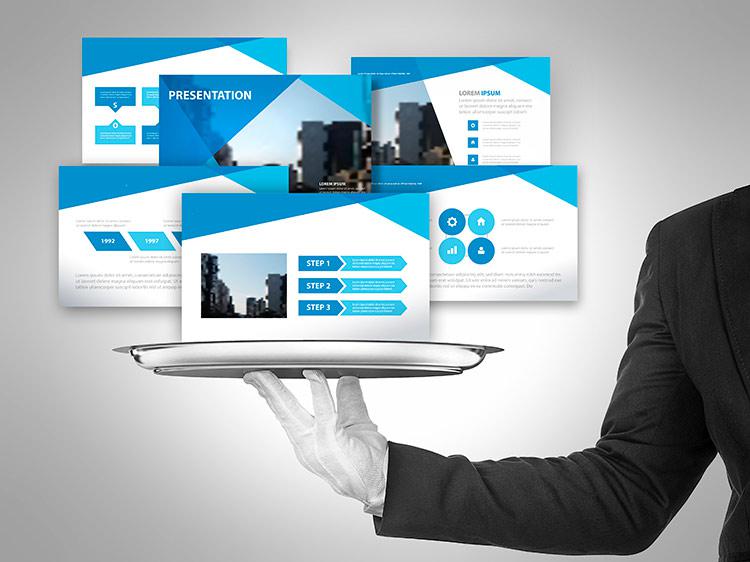 One of the best ways a person can disseminate important information is by using a well-planned PowerPoint presentation. Not only do they help in communicating key points, but they're also vital tools that greatly aid the audience to retain the information faster. In order to make your PowerPoint presentation unique, there are several things that one should implement during the design stage. This article will highlight some of the tips in a simple and clear manner to help you make the most out of the software. 
Something that makes PowerPoint a great resource for presentation is the availability of different instruments which helps in elaborating the message. Tables are very great when it comes to displaying complex data by arraying them in an orderly fashion. If you want to add tables in your next presentation, check out the ones offered by HiSlide; the site has an array of table templates that can be used in various projects. 
Winning over an audience is something that's quite difficult yet attainable. One has to be intentional with every piece of detail he or she adds on the PPT presentation. The following is a guideline that can assist you when creating a PowerPoint presentation. 
Consistency
A nicely designed template coupled with a consistent theme can really help in retaining the audience's attention. There are a variety of ways one can achieve consistency in his or her PPT presentation; an easier way to pull this off is going for colors and fonts that complement your message. The number of colors you'll eventually use should be kept at a minimum. You can also opt to match the colors in your presentation with those in your company logo. When it comes to fonts, always make them sizable and visible enough to ensure everyone attending your meeting can read without straining. 
Charts and Graphs
When you have large numbers and statistics in your presentation, you can decide to use a chart to display your data appropriately. Different charts serve different functions; using the wrong one can easily lead to confusion. Line graphs tend to perfectly depict trends while pie charts are great in showing the percentage of a given set of data. 
Key Points
Another important characteristic of a great PowerPoint presentation is keeping the points short and succinct. This can really help the audience to retain the important information in your presentation. The words you choose to display should complement the message you'll be sharing with your audience. Texts should always be used in conjunction with images and graphics. A lot of people always default to using the stock images available on the PowerPoint program; thus, ensure that all the images you use are of high quality and are sourced elsewhere. 
Transitions and Sound Effects
Sound effects and transitions are some of the things that can really devalue the credibility of your presentation. Apart from distracting the audience, these tools can also make your message difficult to comprehend. Here's a rule of thumb when using transitions; stick to a maximum of two effects to ensure the entire presentation remains consistent. As for sound effects, only use them when you really have to; otherwise, don't be shocked to see some of your listeners walking out on you. Alternatively, you can choose to work with audios or videos which offer a better learning experience. If you've decided to incorporate them, always remember to stop talking when the actual audio or video is playing to avoid unnecessary confusion.  
Reviewing your Presentation
Once you've completed working on your presentation, your final step would be to review it for any possible mistakes. Editing can help you remove unwanted parts of the presentation such as redundant and ambiguous statements. You should also simplify complex words to make your message understandable by everyone who'll be attending. Another vital activity you can add during this point is rehearsing the presentation. Memorizing your exhibition can really help you to flow on the day of your presentation. 
Conclusion
One key takeaway for anyone looking to create an incredible PPT presentation is to strive for simplicity and clarity. The more you keep your presentation succinct, the easier it is for people to understand your message. Implementing the guidelines provided above will definitely help you to create a very informative and helpful presentation.